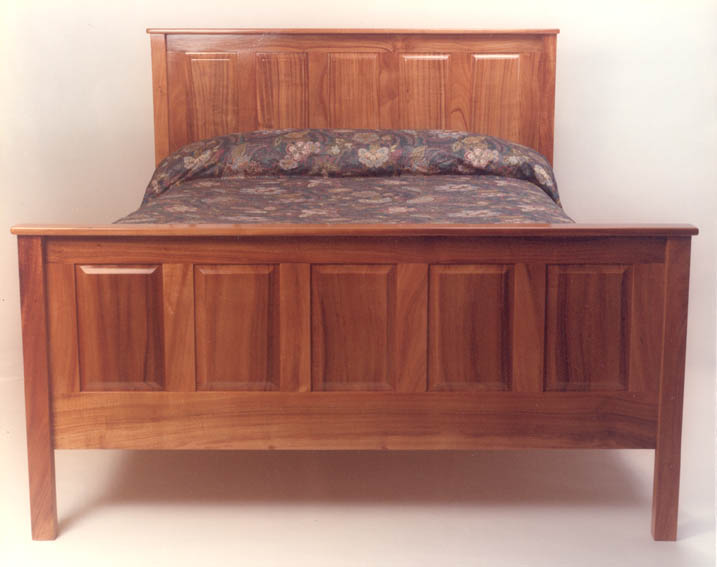 A very traditional, raised
panel bed.This approach offers
an excellent opportunity
for customized decorative looks.
The panels can be a different
wood or color from the rest
of the bed. I use slats or a slat
roll for breathability and
uniform support of any sleep surface.
Shown in Hawaiian Koa with raised panels.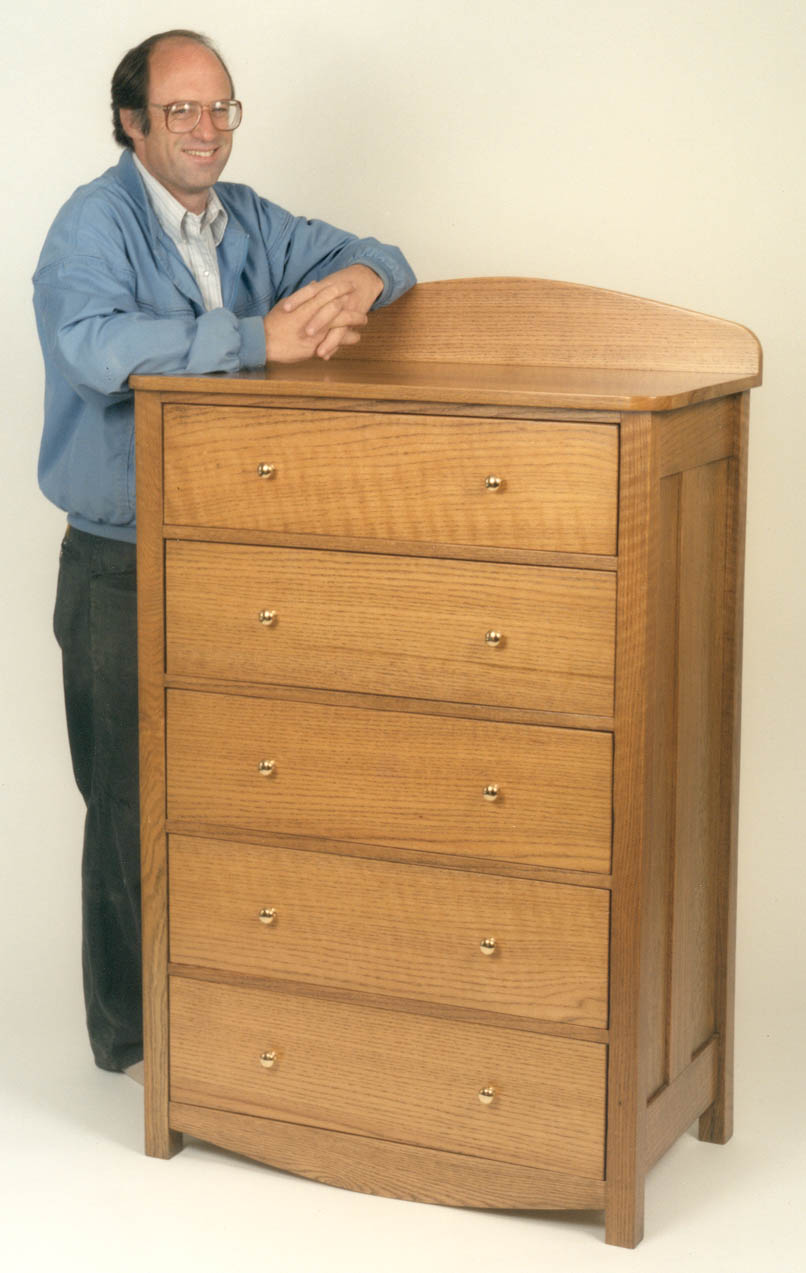 A Boston Dresser in oak.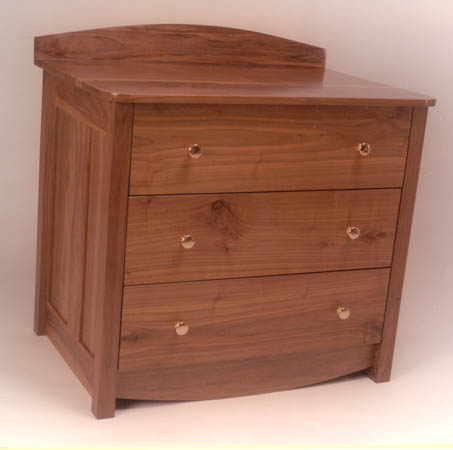 A Walnut 3 drawer dresser